Rhodes Business School now delivering options for Building Apprenticeship Commencements Programme
Rhodes' award winning programmes are now available for employers looking to save up to 50% of their wage bill for 12 months from commencement. We have worked hard to develop a product that maximises flexibility for employers, while delivering the maximum return to the bottom line, providing a unique offset to rising wage-growth.
This is such a fantastic opportunity for employers looking to reduce their wage bill; we're super excited to be able to provide our programmes to unlock this opportunity for companies across Australia. This is just another rung in our climb to become not just a college group, but a vibrant community.

Philip Fung, Director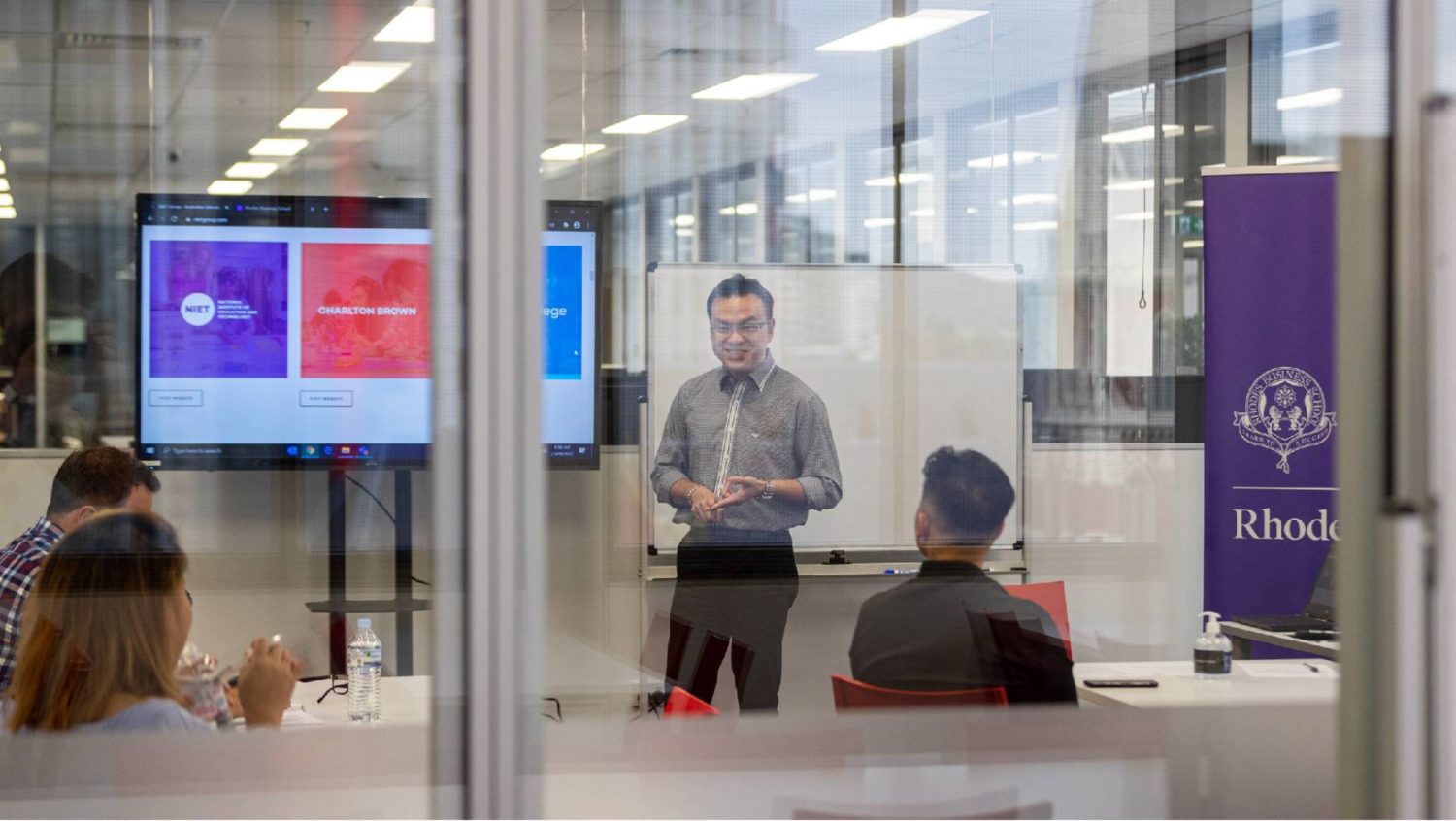 The Boosting Apprenticeship Commencements wage subsidy supports businesses and Group Training Organisations to take on new apprentices and trainees, to build a pipeline of skilled workers to support sustained economic recovery. To provide more pathways into employment, the Australian government is providing a number of apprenticeship incentives for employers to increase apprenticeship and traineeship opportunities across Australia.
The Boosting Apprenticeship Commencements (BAC) wage subsidy is worth up to $28,000 over a 12 month period. It is designed to finance 50% of your apprentice or trainee's wages to the maximum amount of $7000 per quarter. This subsidy is available for apprentice or trainee commencements up until 30 June 2022.
After the first 12-months of BAC support, employers will be eligible to transition to the Completing Apprenticeship Commencements (CAC) wage subsidy for the second and third years of an apprenticeship or traineeship. Under CAC, employers will receive a 10% wage subsidy for the second year up to $1500 a quarter and then a 5% wage subsidy for the third year up to $750 a quarter.
Rhodes business integration team can provide a range of strategies & restructuring tools for businesses to maximise their use of the programme. Not just limited to junior employees, Rhodes offers solutions for all staff from junior clerks through to director level, with our award-winning and internationally acclaimed certificate, diploma and graduate diploma programmes.
To apply for BAC funding for your business, head to Rhodes.edu.au/contact